ROTHKO IN LAMPEDUSA // UNHCR
May 11th 2019 - November 24th 2019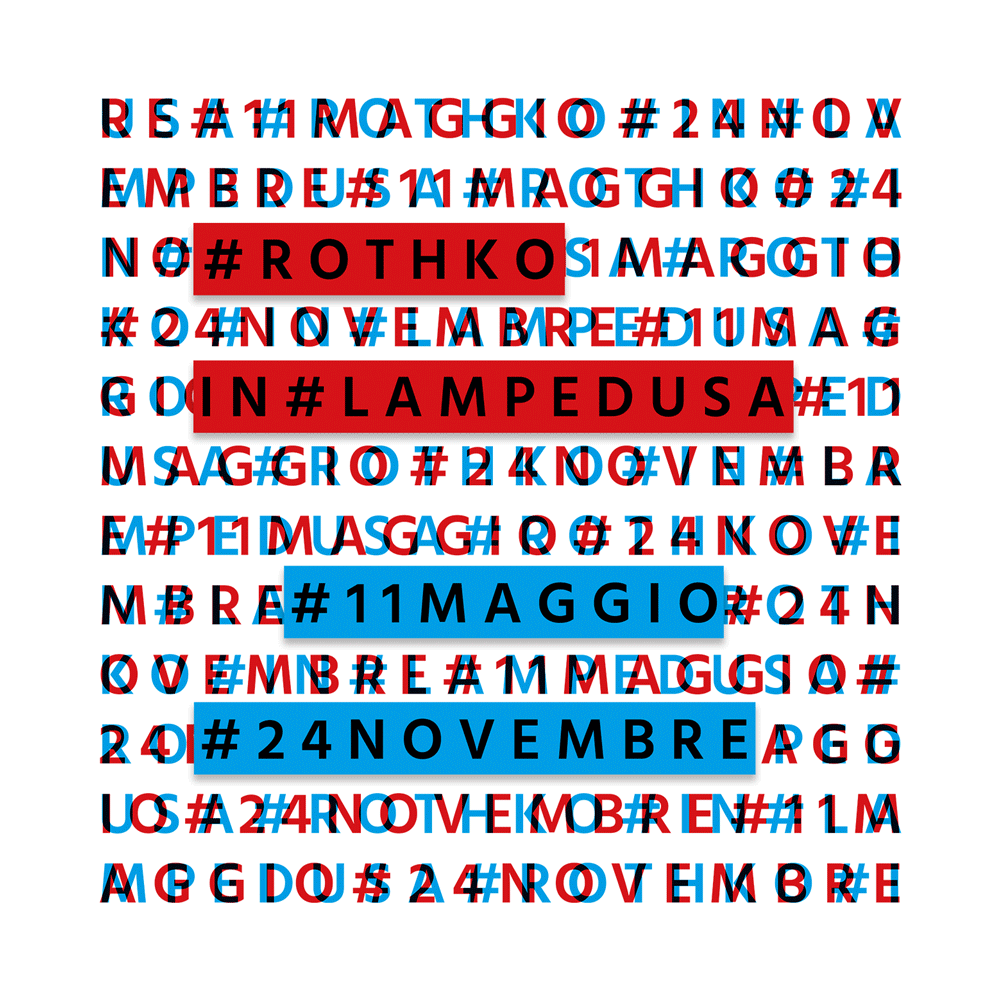 Rothko in Lampedusa in collaboration with UNHCR.
​​
Location: Palazzo Querini, Dorsoduro 2691, 30123 Venice. Google maps link.
Opening hours: 10:00 - 18:00, closed Tuesday.
Curators: Francesca Giubilei + Luca Berta.
​
​
In partnership with UNHCR, Rothko in Lampedusa is an independent exhibition during the 58. Venice Biennale reflecting on the inherent and individual value of refugees. The exhibition presents work from international artists and younger refugee artists including Adel Abdessemed, Majid Adin, Ai Weiwei, Christian Boltanski, Rasha Deeb, Mohamed Keita, Dihn Q. Lê, Nalini Malani, Abu Bakarr Mansaray, Richard Mosse, Bnar Sardar Sadiq, Hassan Yare and Artur Zmijewski.
​
Rothko in Lampedusa is an independent exhibition organised by UNHCR taking place during the 58th Venice Biennale and curated by Francesca Giubilei and Luca Berta. The exhibition reflects upon the migrant crisis utilising a poignant artistic language. The common thread weaving throughout the exhibition is Mark Rothko, the artist who escaped from the repressive Czarist regime in the beginning of the 20th century. If this particular artist had not been able to explore his artistic potential in his host country, we would not have his extraordinary artworks today. So among the indefinite number of today's refugees, could there be a Rothko of the 21st century?
The exhibition therefore intends to create a dialogue between established contemporary artists and five younger refugee artists, who will be welcomed and hosted in the city of Venice. This artist in residency programme is in partnership with the island of San Servolo. Acclaimed international artists like Ai Weiwei, Dihn Q. Lê, Nalini Malani, Abu Bakarr Mansaray, Christian Boltanski, Artur Zmijewski, Richard Mosse, and Adel Abdessemed will play a pivotal role in presenting refugees as not societal burdens but valued individuals.